Vibe to the Latest Trends from Your Favorite Brands
Check out our trendiest new sneakers, apparel, and hats from several popular brands, including Nike, New Balance, Timberland, Vans, New Era, and more.
Legends' New Collection For Every Season and Every Occasion
Tune into this season's latest fashion trends in athletic and streetwear at Legends Sneakers and Apparel. Browse through the latest collections of sneakers, apparel, and hats from brands like Nike, New Balance, Timberland, Vans, New Era, Mitchell & Ness, and more.
Cool, confident, and casual—we have something for every style, every occasion, and everyone. Come check out this season's latest trends at Legends. Whether you're looking for brand name shoes or apparel in Charlottesville, Legends Sneakers & Apparel will help you stay on trend and comfortable every day.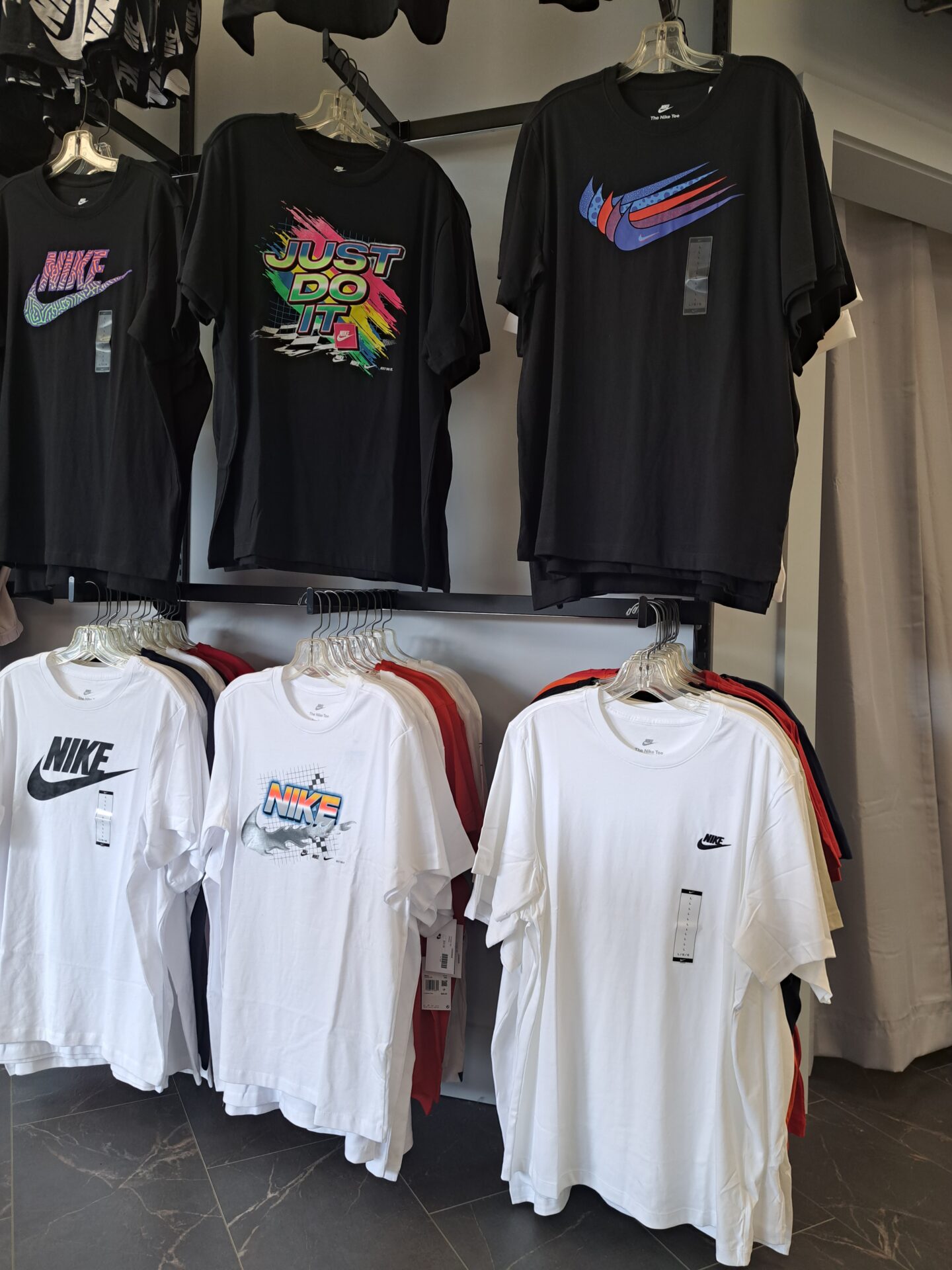 The Best of Your Favorite Brands in One Place
Sneakers, Sneakers, Sneakers
Sneakerheads, there is no better place to grab the latest pair of Sneakers than Legends in Albemarle Square. Hurry before your fellow sneakerhead gets here first. We constantly restock our sneakers to ensure you can always find the style you want in the correct size. We're confident you'll find the best shoes to match your sense of style in our sneaker shop in Charlottesville.
Casual Clothing, Sports Wear, and More
Be in style and fashionable with the best and trendiest items, including jeans, tees, sweatsuits, and more, from the most popular brands. We're so much more than your average footwear store. With a vast selection of casual clothing and sportswear to match the latest style trends, you'll always be rocking the newest styles.
Hats, Anyone?
Whether you are looking to support your favorite sports team or need the final touch to complete your outfit, we have the perfect fitted, snapback, or dad hat for you. Top off your sense of style with the latest hats from our store. Legends in Charlottesville will help you showcase your sense of style however you want.
With Legends, you will never be out of style. Rock the trend with Legends' latest collection of street-style casual and athletic wear. Bringing the "Legends" of all brands together in one place will satisfy the fashionista in everyone. If you don't see what you want in our sneaker shop in Charlottesville, visit again. We're always updating our stylish and trendy options to help you keep up with the latest styles on the street.
State your choice, and we will lead you to what's new this season. We've got what it takes to satisfy even the most hard-core fashionistas and keep them updated with the latest trends. Don't believe us? Stop in and browse our selection, from the newest Nike shoes to clothing that will help you stand out or blend in, whichever you prefer.
Fashion the Legends Style
How Fashion Works at Legends
Tune in to Your Ideas
We don't push fashion onto you. Our staff tunes in to your ideas and tries to truly understand what you want. We want you to vibe to the latest fashion anytime and anywhere.
Connect You with the "One"
We understand that your search for the perfect one is long and hard. Our aim is to connect you with the one, so you can fashion in and out of Legends with a satisfied smile.
Suggest Something for the Wandering Souls
We've got something for everyone. Whether you're just here to browse through our collection of apparel or are here with something specific in mind, we've got your back.
We're Dedicated to Helping You Stay on Trend
Are you looking for a footwear store that offers all the latest trends in sneakers and other casual, trendy shoes? Look no further than our shoe and clothing store in Charlottesville. Legends Sneakers & Apparel is dedicated to helping you find the trendy clothing and shoe options you need to express yourself and showcase your fantastic sense of style. Legends provides the latest fashionable solutions to ensure you can rock the best trends and give off the perfect vibes.
What the Community Is Saying about Legends
Jess Bryce
November 29, 2022.
They had some nice shoes in there.
Jeffrey Wright (Adam)
August 15, 2022.
Great selection, helpful staff, good prices
michael richardson
April 15, 2022.
The Shoe Plan
We have an amazing loyalty program. If you are one of the frequent visitors to Legends, we have some exciting news for you. Sign up for the "Shoe Plan." We can track your shoe purchases after you sign up, and you have up to two years to buy eight pairs of shoes. The average price of those eight pairs of shoes is converted into store credit.
You can use the store credit for amazing deals and discounts, with a few exceptions.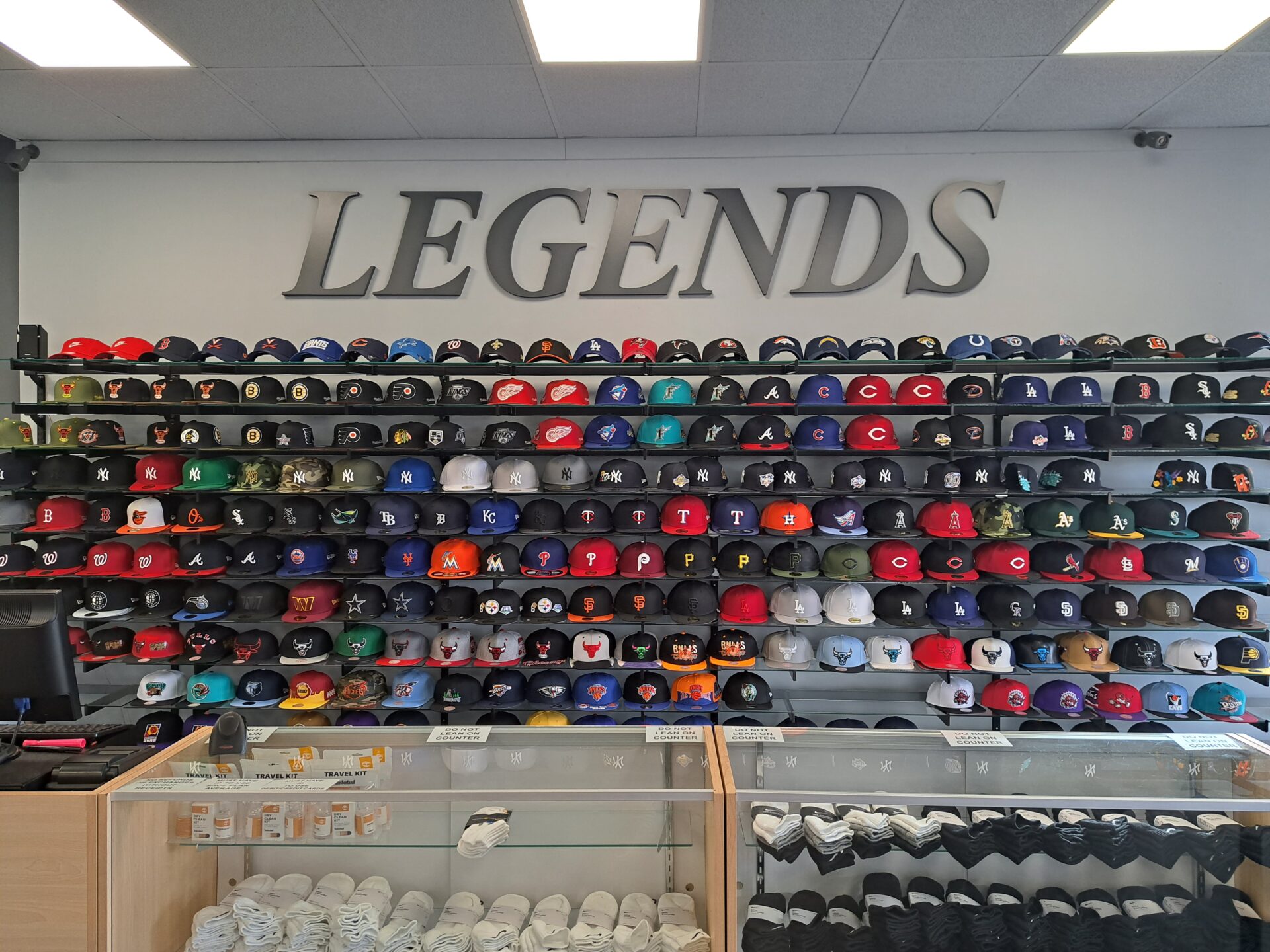 About Us
Legend started as a sports equipment and team uniform destination in 1980 and slowly branched out as a fun fashion destination for the Charlottesville community and beyond.